As regular as a Swiss clock, the Chinese government moves to block most means of communication beginning the end of May.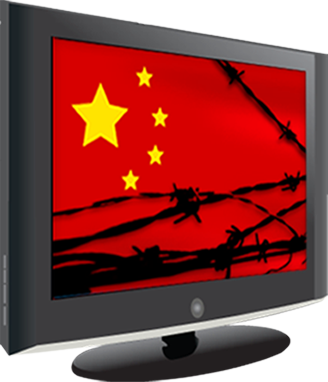 The reason is simple: They don't want people talking about the June 4 massacre of students and reformers that took place in and around Tiananmen Square in Beijing.
While we were in Shanghai (1992-94), the phone lines for many Westerners — especially diplomats and journalists — suddenly stopped working and security services stepped up surveillance. And Chinese dissidents were placed under house arrest.
From what I hear from folks in China, not much has changed. The big addition to the "shut down" mood of the central government is how to deal with mobile phones and the Internet.
Shutting down mobile phone service for everyone would cause a collapse of the Chinese economy and riots across the country. So that option is out.
Even the Great Firewall has been breached as more Chinese become more sophisticated in learning about virtual private networks and other work-arounds.
Beijing struck back this week. The censors shut down access to the encrypted Wikipedia.
Beijing has been successful in blocking the everyday Wikipedia. After all, don't want people learning about what really happened June 4, 1989. Now, the cyber-nannies in Beijing have blocked the HTTPS version of Wikipedia.
Here is a report on the issue from The Next Web
China blocks encrypted version of Wikipedia ahead of June 4 Tiananmen anniversary

The Chinese government has effectively blocked the encrypted version of Wikipedia, cutting off easy access to the free online encyclopedia via its alternative HTTPS address which has been supported since October 2011.

China's move comes ahead of the anniversary of the sensitive and highly controversial Tiananmen Square protests of 1989, also known as the June Fourth Incident in Chinese.
A discussion on what happened and why it is important comes from Greatwall.org, a website that monitors China's online censorship.
Wikipedia drops the ball on China – not too late to make amends

In China, HTTPS is power. If the service is too important to block completely and all-encrypted, it offers the only way that Internet users in China can access information in an unrestricted way. That is, the authorities can't track what they do on the website, and they can't block content selectively. HTTPS takes the power away from the censors and puts it back in the hands of the ordinary users. There is nothing else like it. The censors hate it. Sites like Wikipedia should love HTTPS.
And, not surprising, Google searches for "tankman" or the Chinese characters for "6-4" are also blocked.
By the way, the only place in China where people can mourn and remember those who were killed and jailed in 1989 is in Hong Kong.
Each year in Hong Kong — run by China but guaranteed civic rights until 2047 — thousands turn up for a march and rally to commemorate the June 4 incident.